Make
A Donation

Secret
Santa

Make
A Pledge

Join our 15th Anniversary kick-off project by pledging $15.00 per month for the year.
Read More
How Your Donations

Provide For Those In Need!

Angels Wings Ministries provides some of the most basic needs that many of us take for granted. With generous donations from our donors we have purchased and provided beds, sheets, blankets, jackets, socks, shoes etc. --- depending on the need. It is our volunteers and donors who make us successful. When the call goes out for a
particular situation, rest assured our volunteers and donors are up for the job.

Through our Secret Santa Project, which is a division of Angel Wings Ministry, we also provides age appropriate toys,
games, books, puzzles, jackets, coats, underclothes, socks, gloves and hats at Christmas time for families who are experiencing economic difficulties. Choose this donation button if you wish to make a donation to our Back To School program. Our Back To School Rally draws many children from all over the city. We give out notebooks, backpacks and
book bags, pencils, pens, paper and other needed school supplies.
How Can You Donate?
Donations can be made monthly, quarterly or by a onetime payment. Our fundraising goal of $15,000 for 2015 will help us serve more families and children, to help with school uniforms, school supplies, as well as, winter clothing (socks, underclothes, thermals, hats & gloves) and toys for the holidays. Please click the "Donate" link to the left or choose one of the links at the top of this page to help us .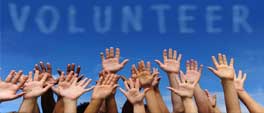 How Can You Volunteer?
Here at Angel Wings we have many functions and events throughout the year and often need the help and assistance from volunteers to help us meet our schedules and deadlines. From setting up tables and chairs to assisting with event tickets sales and helping the "elves" wrap Christmas gifts. You see there is plenty to do and with your volunteer help we can do even more. If you wish to be added to out list of volunteers, please contact us using the feedback form.